Discover more from Christopher Titmuss - The Buddha Wallah
A Buddhist perspective on social, political and global issues. Mindfulness, meditation and wisdom for daily life. Updates of teaching schedule - online and in person.
Over 6,000 subscribers
Mindfulness/Insight Meditation Retreat. Waldhaus Zentrum. 18-23 October, 23-28 October 2022. With Christopher
MINDFULNESS/INSIGHT MEDITATION RETREATS
Waldhaus Buddhist Zentrum, Andernach, Germany.
With Christopher
18 October – 23 October 2022
23 October – 28 October 2022
Photo shows view from Waldhaus Zentrum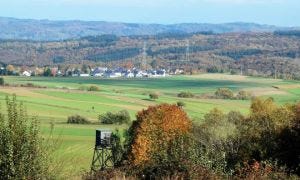 Zentrum for Buddhismus
One hour by train from Bonn/Cologne
Am Laacher See 56643,
Nickenich, Germany+49 2636 3344
Nearest railway station: Andernach
To Register: https://buddhismus-im-westen.de/
info@buddhismus-im-westen.de
Do come.
www.christophertitmuss.net
www.insightmeditation.org
www.mindfulnesstrainingcourse.org