Discover more from Christopher Titmuss - The Buddha Wallah
A Buddhist perspective on social, political and global issues. Mindfulness, meditation and wisdom for daily life. Updates of teaching schedule - online and in person.
Over 6,000 subscribers
Join our Mindfulness Teacher Training Course (MTTC) in Germany in May 2020.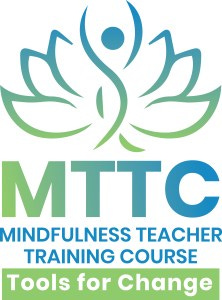 Join the MTTC
We are happy to announce the Mindfulness Teacher Training Course (MTTC) in Germany in May 2020.
More than 100 participants from 12 countries joined our MTTC in Germany and Israel in 2017 and 2018. The course is German and English.

MTTC gives the tools and skills to make a difference to the world.
We provide participants with Certification at the end of the MTTC.
Residential Dates with Christopher and Ulla
Part 1: 1 May – 5 May 2020
Part 2: 15 Oct. – 18 Oct. 2020
Part 3: 4 March – 7 March 2021
Part 4: 30 April – 7 May 2021
Outside the residential training, participants meet with a teacher for 90 minutes online monthly in a group session.These sessions include guided meditations, a talk on the theme of the month, as well as the opportunity to ask questions.
We address the following areas
Mindfulness
Tools
Empathy
Communication
Leadership
MINDFULNESS
We employ mindfulness to develop calmness, clarity and insight. The course shows ways to offer mindfulness for the needs of others.
TOOLS
Mindfulness touches every aspect of daily life. We provide a range of tools to apply mindfulness in contact with breath, body, emotions, mind states and the senses.
EMPATHY
Empathy allows for a deep connection with all forms of life.We apply practices of the heart to explore ways to relate to people, animals and the environment.
COMMUNICATION
Our words have power.We will explore practices of speaking and listening with care and attention.We learn how to explore skillful responses and address deep issues.
LEADERSHIP
We learn to facilitate meetings and give guidance to a group in challenging situations. Participants will have the opportunity to give short talks and answer questions.We will develop ways to respond skillfully to the authority and the management of others.
Location
The MTTC takes place in the Pauenhof Centre, close to Düsseldorf, Germany. A beautifully restored historic farm house, the centre includes a spacious garden and grounds for silence, reflection and nourishment.
Pauenhof Centre
Pauendyck 1 D – 47665 Sonsbeck Hamb, Germany
Nearest railway stations Alpen / Geldern
For further information:
http://pauenhof.de/
ilka@pauenhof.de

The Teacher
Christopher Titmuss, a former Buddhist monk, is a senior teacher in the West offering retreats worldwide. He gives teachings on mindfulness, insight meditation and liberation. Campaigner, poet, photographer and social critic, Christopher is the author of numerous books including Mindfulness for Everyday Living, The Mindfulness Manual and the Spiritual Roots of Mindfulness. He lives in Totnes, Devon, England.
Ulla Koenig teaches mindfulness/meditation in hospitals, prisons, and retreat centres. She gives workshops for refugees and social activists. Ulla completed a residential Dharma training for Agents of Change. She is writing a book on 12 primary discourses of the Buddha.A mother of two,she lives near Stuttgart, Germany.
Registration
The registration fee is €200. The fee covers support for the preparation of the course, organisational work and additional assistance.This also covers all online meetings. For residential meetings,the participants pay for food and accommodation between €38 (dorm/tent) and €68 Euros (single room) a night.
For participation, please go to the MTTC website to complete the registration from and send the registration fee.
The Pauenhof Centre and the two teachers have made the MTTC as affordable as possible. Christopher and Ulla depend on donations rather than charge a fee. We appeal for donations at the end of each residential course.