Welcome to Heathrow Airport, London. One of the World's Busiest Airports?
I took the train from home in Totnes, Devon, to London Paddington, a three hour journey departing Totnes at 8 am with perhaps eight or 10 passengers in our compartment.
This is the Heathrow Express. From Paddington Station I boarded the Heathrow Express to Terminal 2 to take the flight to Frankfurt. Frankfurt is also one of the world's busiest airports. Usually, I travel by train to Germany but the pandemic hits France hard at present.
There is a long escalator (photo below
to reach Terminal 2 for the flight from one of the world's busiest airports.
This is the view of the escalator around 12 noon on Thursday morning. I was the only person in sight going in either direction.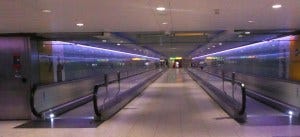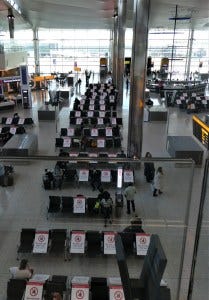 This is the departure lounge of Terminal 2 with more seats than people.
Two birds inside the terminal took lunch on the floor. Creatures are flying in to help make up the numbers.
Bless them.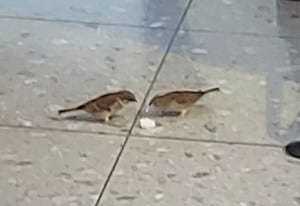 Between 1 pm and 4 pm, around 15 flights were due to leave Terminal 2 including the flight to Frankfurt.
This is the view at Gate 21 around 30 minutes or so before departure for Frankfurt. Around 10 or 12 of us sat in the economy class.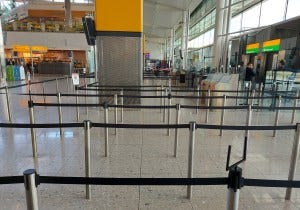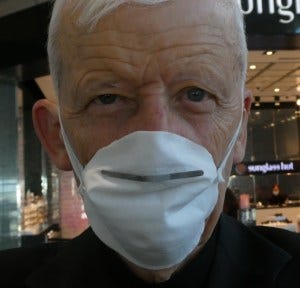 BON VOYAGE.