Discover more from Christopher Titmuss - The Buddha Wallah
A Buddhist perspective on social, political and global issues. Mindfulness, meditation and wisdom for daily life. Updates of teaching schedule - online and in person.
Over 6,000 subscribers
Alison Wright. The Compassionate Photographer. 1961 – 23 March 2022. An Obituary.
One of the most adventurous and fearless women in the global Sangha, Alison Wright, aged 61, a National Geographic photographer, died last month (23 March 2022) while scuba diving on Sao Miguel island, one of the Portuguese Azores Islands.
She gave inspiration to many women and men to explore life, experience adventure with purpose and vision.
An experienced diver all over the world, she returned to the boat within a few minutes of diving after feeling unwell while underwater. Alison then suffered cardiac arrest leaving her with severe brain damage – the lowest in the rating scale. She died a week later. She had Covid. It is not known whether this had impacted her lungs or heart. Members of her family flew immediately to the Azores.
Click on photos.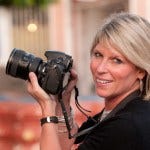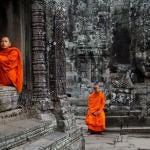 A documentary photographer, author and public speaker, Alison photographed endangered cultures worldwide, people in regions of conflict and those in remote environments in Asia, Africa and the Americas. She took photos showing the human condition with so many faces.
A dedicated meditator with a deep connection with the Buddhist tradition, she had brushes with death in her quiet determination to use her writing and photographs to touch a deep place within of those who saw her pictures and read her articles.
Her website offers a selection of her photographs, often portraits, indoors and outdoors, of men, women and children, revealing the remarkable diversity of cultures and environments on our Earth. She reveals a breath-taking beauty in her photographs and numerous poignant moments.
National Geographic named her Traveller of the Year in 2013 as someone who travels with a sense of passion and purpose.
A Life-Changing Crash in Laos
In January 2000, a logging truck slammed into the side of a local bus deep in rural countryside between Luang Prabang and Vientiane in Laos, which borders Vietnam and Thailand. The crash broke bones in the back of Alison and she suffered severe wounds and lacerations.
I had journeyed up this dangerous road in army trucks during the civil war in Laos in 1968 and in early 1970.
The truck split the bus open, two passengers died while many others were seriously wounded. Alison had to crawl out of the bus experiencing no sensations in her legs while bleeding heavily from wounds. Far from any hospital, she lay on the side of the road with other wounded passengers. It was not until 14 hours later Alison received hospital treatment in northern Thailand.
Amid this, Alison reported she experienced a loss of all fear, an expansion of the heart and deep peace. In her book Learning to Breathe, she wrote "My spiritual beliefs transformed into undeniable truths."
Months later, she commented with a wry smile: "It was humbling to realize at that moment it didn't matter how many credit cards I had."
The villagers never left her side. Doctors on two continents performed 30 surgeries after the accident. "The accident brought new empathy to my work. I realized taking a photo was not enough. I needed to do more.
"I'm alive today because of the kindness of strangers."
"I'm always striving to find compassion in the face of chaos," she said in the years after the bus accident.
A Demonstration in Nepal
Alison lived for more than four years in the Himalayan kingdom of Nepal with frequent excursions to other parts of Asia – Tibet, India, Myanmar, Thailand, Laos and more, as well as elsewhere in the world. In recent years, she was based in New York.
During a non-violent demonstration in 1990 in Kathmandu, Nepal's capital, the military opened fire on the protestors. Alison grabbed her camera to take photographs. Soldiers chased her to get her camera, arrest her or even shoot her. A young Nepalese told her to hide behind the reception desk of the hotel he stood in front of. Soldiers failed to find her.
Born in 1961 to an English mother and Belgian father, the Wright family went to live in the USA. She loved taking photographs and travel from an early age. Her mother worked as a flight attendant for the then PanAm Airlines.
Three years after the tragedy in Laos, she returned to the village that saved her life with five doctors and $10,000 worth of medical supplies. It was her first foray as founder of the Faces of Hope Fund.
Alison stated, "It's important to show solutions, as well as problems."
Her foundation has supplied tents to Haiti after the 2010 earthquake, sent girls to school in India, funded children's health programs in the Middle East, fuelled a mobile medical unit for Burmese refugees in Thailand, and supported girls endangered by sex trafficking in Nepal.
She photographed/authored ten books including "The Dalai Lama: A Simple Monk," based on her two-decade friendship with the Dalai Lama
A Meeting in the Bodh Gaya Retreat in 1991
I met Alison in the early 1990s when she participated in my residential retreats, two 10-day retreats back-to-back. Held in the Thai Monastery in Bodh Gaya, these retreats offered a challenge, 50-60 men sleeping on the floor in the basement under the temple and another 50-60 women in crowded rooms. Our managers offered a half bucket of lukewarm water every few days for a shower. Alison had experienced much tougher living conditions in her travels.
While going for a chai at Ram's chai shop outside the main gate, I spotted Alison with her cameras in hand photographing hundreds of Tibetan monks walking to the nearby Bodhi Tree, where the Buddha realised the core truths of life. I told Alison the retreat requires a strong motivation and that means to let go of everything else during the time of the retreat.
"You will not find what you are looking for with a camera in your hand. Your identity as a photographer gets in the way," I told her.
To her credit Alison walked back into monastery and handed me her cameras, which I locked away in a trunk and kept the key until the end of the retreat. She attended retreats for years with me in India, USA and UK and dutifully handed over the cameras upon arrival to me to lock away. She never found it easy.
During the retreat, she realised the teachings pointed the way to letting go of patterns of the self, holding to an identity, such as 'I am a photographer,' which forms a habitual mental contraction, an obstruction to a liberated way of being.
She told me she realised the importance of seeing through her identity. This seeing enabled her to realise the deep benefits of letting go of grasping an identity to know clarity and peace of mind. She realised the teachings did not reject taking photographs, especially when motivated by ethics, values and compassion.
Alison told me the quality of her photographs developed to another level due to her meditation practice.
In her book Learning to Breathe, Alison recalled our encounter outside the Thai Monastery while referring in her book to my 'biting yet insightful sense of delivery of the teachings."
During the retreat, Alison had a meeting with Swiss Dharma teacher, Fred von Allmen, my co-teacher in Bodh Gaya.  She wrote in her book about her 15-minute interview slot with Fred. She asked him about detachment and unattachment. Fred picked up a pen in a clenched hand and dropped it. "Unattachment," he said.
He placed the pen in the palm of his hand. "Letting go," he said.
She understood. What do we need to let go of? What do I need to treat with care without gripping onto? Alison recounts these incidents with Fred and myself in Chapter 12 of her book. The three of us shared a common background.  I had worked as news reporter in three continents and Fred had been a photographer decades before.
A Compassionate Photographic Witness
I can still recall receiving a lengthy and graphic letter from Alison weeks after her bus accident in Laos. I just said "Wow." Travellers have brushes with death. For Alison, it triggered a life changing shift in priorities while still making full use of her remarkable skills to develop into a compassionate photographic witness to the life of humanity on Earth.
Thank you, Alison. You leave us with an extraordinary record to follow on from your remarkable travels. Your compassionate projects will surely continue in many ways.
Thank you to Kami from Canada, who emailed me of the death of Alison.
Their paths crossed many times including the Bodh Gaya retreat in January 1991.